Dave's Garage and COUGARama

---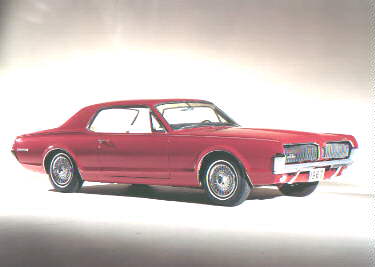 If I had money...





Ok Folks, this site was "found in the attic" from back in 1999. It has been "dusted off"... For more Classic Cougar information and pictures, scroll to the bottom of this page and select a link. This is a browser friendly site, at anytime you may click the back button on your browser.




Mercury introduces the 1967 Cougar...


---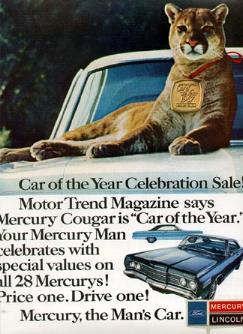 and Mercury Cougar wins the 1967 Motor Trend Car of the Year Award

Wins over the competition including the Mustang and newly introduced Camaro. Car and Driver's Cougar vs. Jaguar edition.

Ponycar Trivia: What was the Panther? Click for answer.
Also visit the 1967 Mustang models page.

A Classic re-born, the 2005 Mustang! Click here for great details and photos...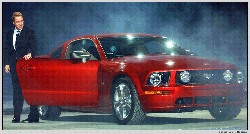 ---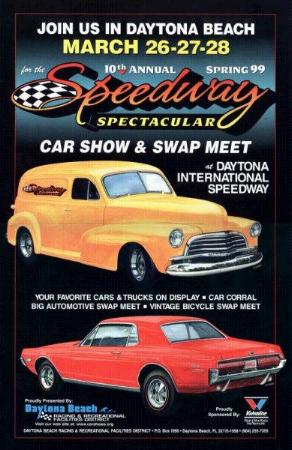 Daytona 1999 Event Poster featuring a 1968 Cougar

The largest gathering of Classic Cougars in Speedway Spectacular History.
Except of course when Team Cougar ran in the TransAm series.
For additional car show and event info check out CruisinStyle Magazine.

Click here for Daytona 2000 11th Annual Speedway information.
Over 2500 Collector Cars and Trucks on display.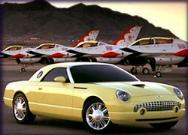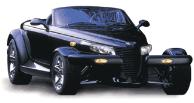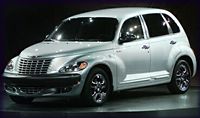 RETRO... is in.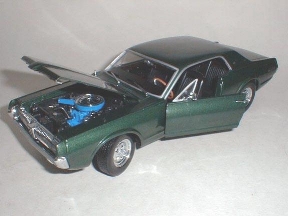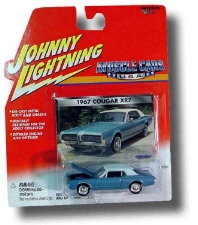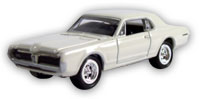 Now Available, Cougars galore from Johnny Lightning
1967 Cougar Diecast Toys
---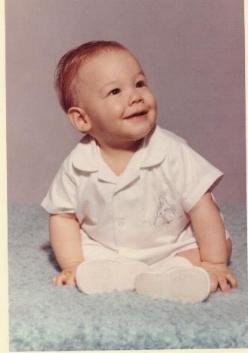 Another product of the 60's

How did this little guy end up with a Cougar affection?

Originally in search of a classic Mustang, my buddy Stu convinced me of the added benefits of owning the sister car, a luxury sports coupe. With help from Dick and Stu, I purchased my 1967 Cougar in 1998. The rest as they say, is history. Click to see Cougar-Mustang info.

I've met some of the most interesting and helpful people while searching for those hard to find parts and troubleshooting help. Like Don Rush at West Coast Classic Cougar and Rick and Chris Clarkson of Clarkson's Cougars. I cannot say enough about Randy Goodling for answering my all too persistent, what is this and what does that do, questions. For additional Suppliers and Cougar Related Links go to Links Page and check Dave's Classifieds Page for Cougar-Mustang parts.


- Dave
" 100 years from now, people will not remember me for what model of car I drove, what type of house I lived in or how much money I left in the bank. What will be remembered is that I made a difference in the life of a child." - United Methodist Children's Home quote

---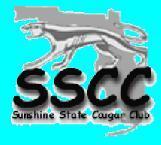 Enjoy your ride through my website...

If you are a Cougar enthusiast and interested in joining a fun, informative car club, please visit
The Sunshine State Cougar Club

or drop me an email.

---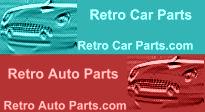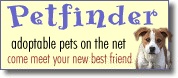 ---
The New Cougars and More Classic Info
---
SSCC Photos and Miami Regional News
---
Cougar-Mustang Info
---
Team Cougar
---
Cougar Yearbook
---
The Eliminator
---
Classifieds Page
---
Business Cards Page
---
Links Page
---
Disclaimer

The Site Manager shall not be held liable for the accuracy or use of any information contained within this web site. Information contained within this web site is strictly for recreation purposes only.Automotive logos and advertisements are copyright Lincoln Mercury © and Ford Motor Company © . This site is not affiliated with Lincoln Mercury © or Ford Motor Company ©.

---
Dave's Garage and CougaRama Central, est. Sep 1999©